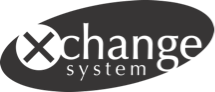 VERSATILITY AND TECHNIQUE
All of the Pessoa® saddles are available with the interchangeable gullet X-Change® System. The rider can modify the width of the tree using any of our interchangeable gullet plates and a screwdriver. It is really that simple.
This system does not change the integrity or look of the saddle. A saddle with a medium gullet plate installed fits and looks exactly like a standard medium fixed-tree saddle.
The strength is the same, the feel is the same and all Pessoa® trees feature a 25-year warranty.
The tree size can be changed from Narrow up to Extra Wide.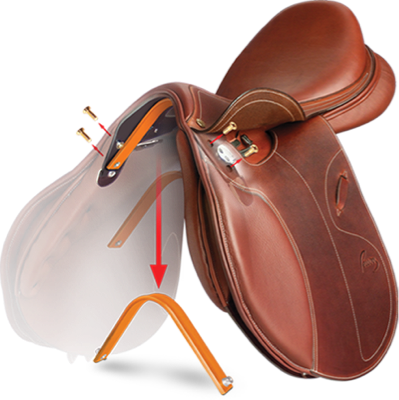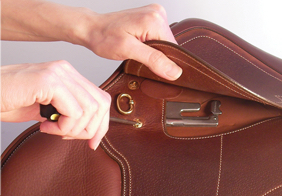 1. Unscrew the four screws found on both sides of the saddle, underneath the skirt.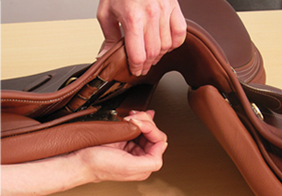 2. Drop the panels away from the tree by pulling gently downward.
3. Undo the leather flap that covers The interchangeable plate.
4. Remove the installed plate and replace it with the width your horse requires.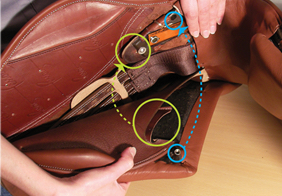 5. Place the tree point back into the pocket on the panel.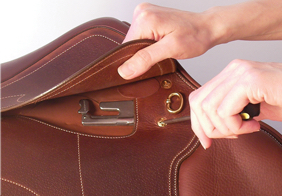 6. Tighten the four screws and you are ready to ride!